The common probiotic L. rhamnosus can make a great impact in the live of an infant and likely of adults also.
Apparently it is a real problem down under and they have been working on it for some time.  I find it interesting that the mother taking it has an effect on the unborn and nursing child.  This makes one think that a byproduct of the L. rhamnosus function is entering the blood and causing the effect.
Let's just take a look at what is normal in humans as far a probiotics go…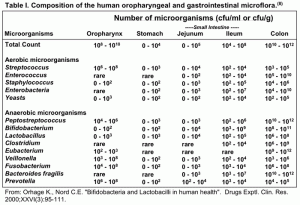 Good bacteria may beat eczema | Health Jockey.
It looks like L. rhamnosus is not a normal strain detected at least in the above reference.
But it is listed as part of several supplments such as klaire labs below